IN MEMORIAM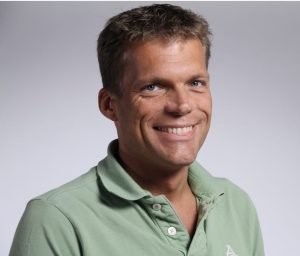 TORSTEN LEIF BUNK LAURITSEN
Vice Chair of the EBPNIC
(1967-2021)
It is with heavy hearts that we share the tragic news of the unexpected and sudden passing of our dear friend and colleague, Dr Torsten Lauritsen, Vice-Chair of the European Board of Paediatric and Neonatal Intensive Care (EBPNIC™, the ESPNIC Board that oversees the EPIC Diploma™ program). Torsten was a valued member and respected leader within several communities, including our Society.
The scope of Torsten's work in the field of paediatric intensive care is vast. Throughout his career, he was dedicated to the clinical work at the Juliane Marie Center at Rigshospitalet in Copenhagen, Denmark, where early in his career he had developed a strong interest in both neonatal intensive care and paediatric anaesthesia. He served for many years as Head of the Department of Paediatric and Obstetric Anaesthesia at JMC, but the positive impact he has had on our world extends far beyond the children, their families, and his colleagues at that hospital.
Torsten's great professional commitment and tireless dedication to education has been central to the development of paediatric anaesthesia in Denmark in particular, and he was—among other things—one of the key links between the Scandinavian and international professional communities. Torsten was a consistent beacon of positivity, collegiality, technical skill, diplomatic collaboration, and strategic foresight, who helped to develop and advance both training in paediatric intensive care and the European Board certification of it. His primary focus was always on the interests of the children and their families.
From October 2014 through May 2017, Torsten served as an official Observer of the EBPNIC (which at that time was called the ESPNIC Diploma Advisory Board), helping to guide the strategic direction and policy decisions that culminated in the launch of the European Paediatric / Neonatal Intensive Care Diploma (EPIC Diploma™) in November 2017. Torsten was particularly instrumental in sharing the perspective of intensivists who came to the NICU and PICU from a primary specialty in anaesthesiology, and in sharing the experience and best practices of Scandinavian practitioners. Formally appointed (by the ESPNIC Executive Committee) as an EBPNIC Member in June 2017, Torsten was subsequently elected (by a vote among his fellow EBPNIC Members) Vice-Chair of the EBPNIC in November 2020.
In addition to his volunteer leadership within ESPNIC, Torsten initiated—and for decades, coordinated and ran—the European Resuscitation Council's (ERC) European Paediatric Advanced Life Support courses in Denmark, and he presided over the Scandinavian Society of Anaesthesia and Intensive Care's (SSAI) Fellowship Program in Paediatric Anaesthesia and Intensive Care Medicine. He worked very vigorously for this program to grow from a 1-year Nordic course series into an international benchmark for how fellowships and postgraduate training and education in paediatric anaesthesia should be constructed and implemented. He also contributed significantly to the work of SafeTots, ESPA, and ESAIC.
Torsten's untimely death has come as a colossal shock to all of us who knew him. He was a genuinely kind, intense, brilliant, and witty man, and he will be sorely missed by his many friends and colleagues in Europe and elsewhere. He will live on in our hearts and in our happy memories of him.
It is incomprehensible and unbearable to us that Torsten chose to end his life. Unfortunately, Torsten is not the only colleague we have lost like this. May he be the last!
Our thoughts and condolences go to Torsten's family—including his two sons, Gustav and Julius, of whom he was always very proud.
May Torsten rest in peace.
On behalf of the European of for Paediatric and Neonatal Intensive Care (ESPNIC) and the European Board of Paediatric and Neonatal Intensive Care (EBPNIC):
Danièle  De Luca, ESPNIC Medical President
Paulien Raymakers-Janssen, ESPNIC Nursing President
Martin Kneyber, ESPNIC Medical President-Elect
Janet Mattsson, ESPNIC Nursing President-Elect
Pierre Tissières, ESPNIC Past Medical President
Orsola Gawronski, ESPNIC Past Nursing President
Mireia Garcia Cuscó, ESPNIC Secretary
Anne-Sylvie Ramelet, ESPNIC Treasurer
Akash Deep, ESPNIC Chair of Scientific Affairs
Alberto Medina Villanueva, ESPNIC Chair of Professional Development and EBPNIC Member
Zoltán Györgyi, ESPNIC Trainee Representative
Andonis Pattakos, ESPNIC Association Manager
Marek Migdal, EBPNIC Chair and Past ESPNIC Chair of Professional Development
Joseph Brierley, EBPNIC Member, Past EBPNIC Chair, and Past ESPNIC Medical President
Shelley Marsh, EBPNIC Public Member
Denis Bachmann, EBPNIC Member
Vera Sergeeva, EBPNIC Member
Andrew Darbyshire, EBPNIC Nurse Member
Zaccaria Ricci, EBPNIC Member
J David M. Rozsa, EBPNIC Managing Director / ESPNIC Managing Director of Credentialing