Our e-books also known as "Hot Topics Books" are compiled by ESPNIC Sections and Working groups. Edited by Martin Kneyber, MD PhD FCCM.
"Update in Paediatric and Neonatal Intensive Care 2021" book
"Update in Paediatric and Neonatal Intensive Care 2019" book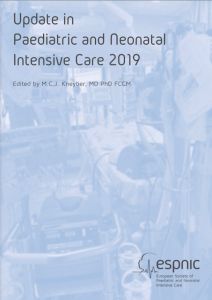 "Critical care nephrology and renal replacement therapy in children" (2018)
Salient features of the book:
The ONLY book with comprehensive material on AKI and RRT accompanied by practical aspects- nursing and medical with contributions by stalwarts in the field of critical care nephrology in children
This book covers the basics as well as advances in the field of Critical Care Nephrology.
Each chapter is dedicated to the practical aspects of a particular topic elucidating various management decision points.
Each chapter is accompanied with algorithms, figures, and protocols from world-renowned institutes in tabulated format.
Information on how to manage specific conditions are contextualized with relevant background anatomy, physiology and biochemistry, and practical examples.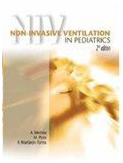 Non-Invasive Ventilation in Pediatrics 2nd Edition
ISBN: 978-84-8473-757-5
The aim of the second edition of "Non-Invasive Ventilation in Pediatrics" was to incorporate all of the knowledge concerning NIV in children accumulated in the past four years. Nonetheless, due to the limited body of literature on NIV, there are many aspects of this treatment that are directed primarily by experience and by each authors's opinion.
Authors: A. Medina, M. Pons, F. Martinón-Torres
Critical Care Nursing of Infants and Children (Textbook)
Authors: Martha A.Q. Curley (RN, PhD, FAAN), Pat Moloney-Harmon (RN, MSN, CCNS, FAAN)